Hello world!
Welcome to Grow up and Be Children! My name is Thania and this blog is run by me and Priscilla.
Let's get this introduction formality out of the way, shall we?
I am 21 years old and I recently graduated from Uni with an Actuarial degree. I'm currently juggling work and study at the same time and trying hard to have fun along the way! To tell you what the blog is about is to tell you what I love doing when I am not buried in assignments and reports and work, which can be summed up with the picture below...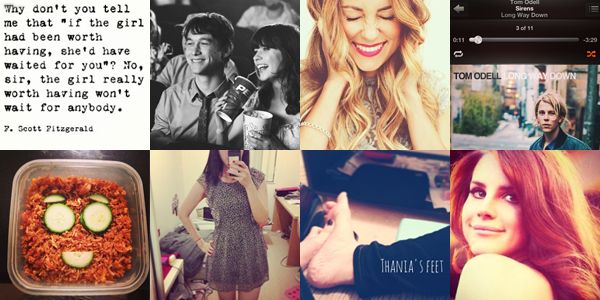 Basically, it's going to be full of random quotes I find here and there, photos of Joseph Gordon Levitt looking sappy and Zooey Deschanel looking pretty, whatever Lauren Conrad is in love with at the moment, random playlists I create at the middle of the night, recipes of random food I find, online shopping links, random photos of my feet and Lana del Rey.
Haha.
But seriously though, this blog is going to be everything and anything that goes on in a 20-something year old graduate, discovering life and the hardships that follow.
So come visit, and post comments, and be age inappropriate together! :) x